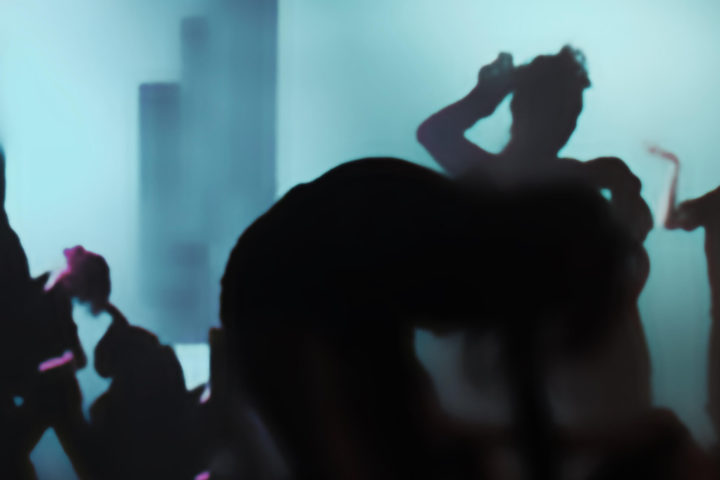 brabbel bubble
living room product XI 
Anna Vasof spielt foodball und isst sich gesund, Barbis Ruder performt Mundstücke und knüpft Wertschöpfungsketten, Christian Faubel bringt Roboter zum kuscheln und lässt sie mit Gummibändern musizieren, Liquid Loft vertanzt Fremdsprachen und Didi Kern heizt ein.
photos: c. haring
living room products
In the Living Room Products, choreography not only leaves the usual theatre setting, but also the spaces society generally assigns to artistic practice. The Living Room Products are an experiment in new ways of working and were initiated to foster the development of new ideas and concepts. Artist of all different genres meet with the audience in a private living room atmosphere in the former Gudrunkino, now Liquid Loft's rehearsal studio.