the china project
The performance reconstructs sets of various zones of transgression, crossing frontiers of communication conflicts and their encoding. Gender roles, societal rules, the design of life and its surfaces become evident on the body. A very personal story, the design of being of Jin Xing: former colonel in the Chinese military, decorated as best dancer in China, successful choreographer, film actress and singer… Her transition from man to woman has brought forth the underlying, essential image of beauty, permeating society's surface.
A copy/paste procedure presents dancers in an incessantly novel context and various constellations. It exhibits roles we take on and modify daily, as well as the lifedesign we continuously create ourselves. And it challenges codes in art, fashion and lifestyle in a very personal way.
photos: c. haring, w. kirchner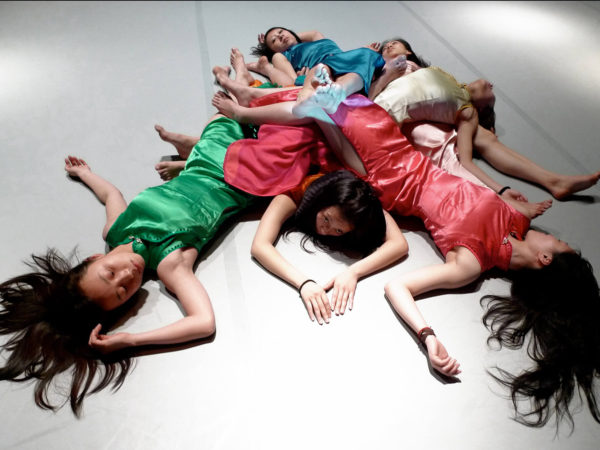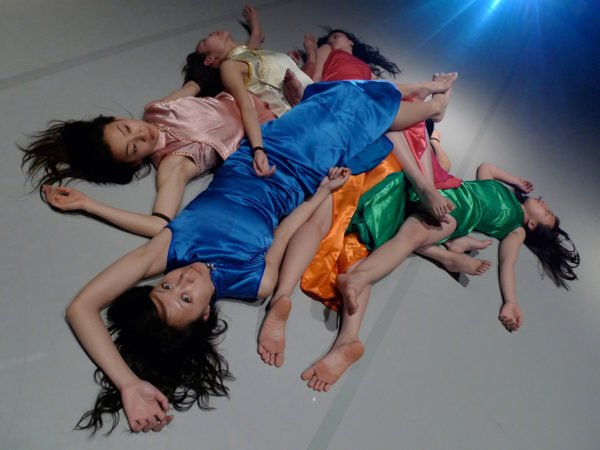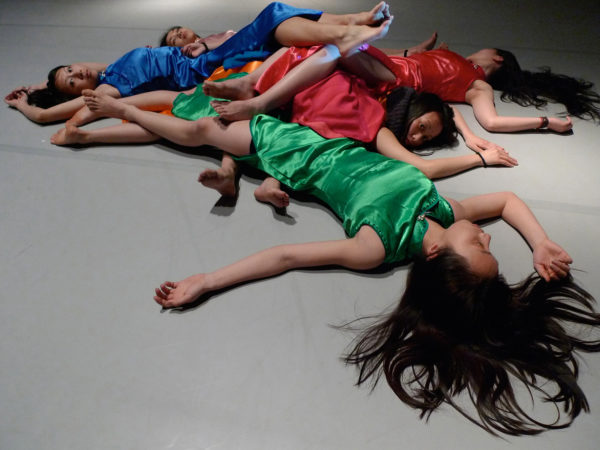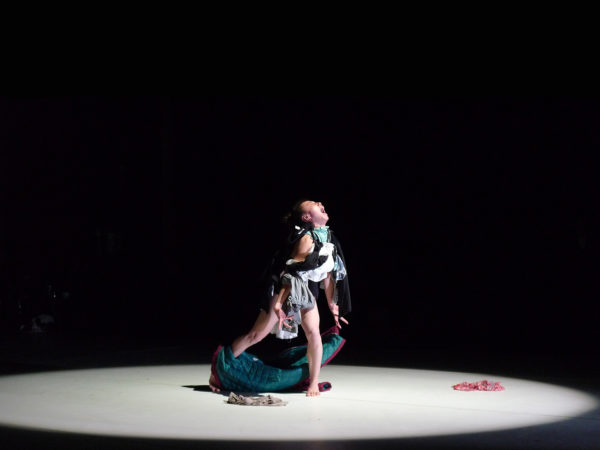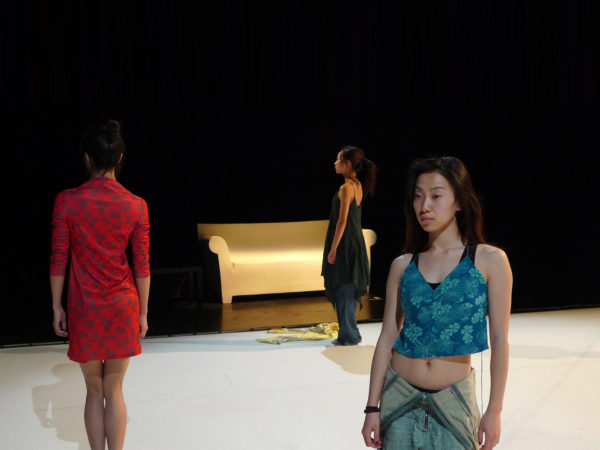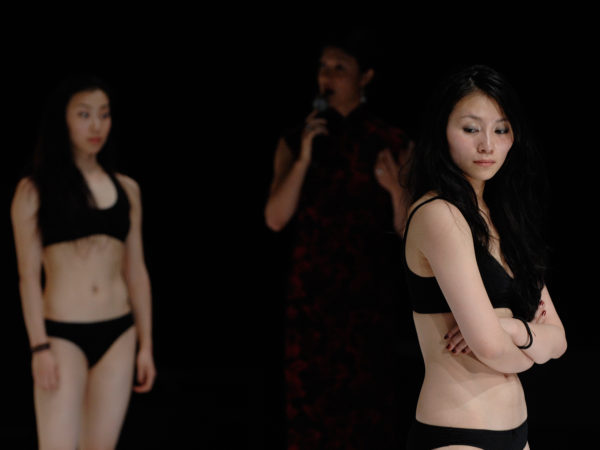 the china project is the central performance of the lounge-set and has been developed by liquid loft and jin xing dance theatre at the shanghai oriental arts center.
Shangai Oriental Arts Center, Opera
Shangai Oriental Arts Center, Opera
Theater Grütli, Geneva, Switzerland
Theater Grütli, Geneva, Switzerland
Julidans, Amsterdam, Netherlands
Julidans, Amsterdam, Netherlands
Shanghai Dance Festival, China
Shanghai Dance Festival, China
Tanzhaus NRW, Düsseldorf, DE
Tanzhaus NRW, Düsseldorf, DE
Kasino am Schwarzenbergplatz, Vienna AT
ImPulsTanz Vienna International Dance Festival, AT
dates
Lovely Liquid Lounge
Idea: Liquid Loft
Artistic Director: Chris Haring
Composition, Sound: Andreas Berger
Dramaturgy, Light: Thomas Jelinek
Production: Marlies Pucher
Production Assistant: Elisabeth Bernroitner
Live Stream: theSCREEN: Ella Esque, Peter Hirsch, Jaume Nualart, Michael Loizenbauer
Blog: Mira Turba
Press Relations: Julia Lepka-Fleischer, Hinterland
Photos: Chris Haring, Michael Loizenbauer, Wolfgang Kirchner
Video: Michael Loizenbauer

Das China Projekt
Choreography: Chris Haring in collaboration with Jin Xing and the dancers.
Performance: Jin Xing, Dai Shaoting, Deng Mengna, Liu Minzi, Pang Kun, Sun Zhuzhen, Wang Tao Xie Xin
Production: Heinz Gerd Oidtmann, Purple Star Art & Communication Co. Ltd. Shanghai & Marlies Pucher, Liquid Loft
Mode Française
Choreography: Chris Haring Performance: Jakob Lena Knebl Video: Gerald Grestenberger

Ah. Poetry
Choreography, Performance: Stephanie Cumming
Choreographic Assistant: Johnny Schoofs
Sound Design: Andreas Berger
Visual Concept, Costume: Aldo Giannotti
Photos: David Payr
Neufundland
collaboration with Lisa D.

Summer of 1995
London 1995, 13min, Super-8 a film by Hans Scheirl in collaboration with Jewels/Jason Elvis Barker. Starring: Catherine Opie, Svar Simpson, Sue Golding/Johnny de Philo, Del laGrace Volcano, Gianna Cipriani, Tina Keane, Simo Maronati and Amy Goldstein. Voice on answering machine: Trash/Tre Temperilli
Co-Production
Lovely Liquid Lounge & Das China Projekt: Szene Salzburg, ImPulsTanz Vienna International Festival, Shanghai Dance Festival, Teatro de la Laboral-Gijón (ES), Culturescapes China, Liquid Loft and Jin Xing Dance Theatre. Kindly supported by the Austrian Federal Ministry for Education, Arts and Culture and the Department of Cultural Affairs of the City of Vienna. Co-Production Das China Projekt: Tanzhaus NRW, Düsseldorf, Purple Star Art & Communication Co. Ltd. Shanghai.
credits
der standard, 27. / 28.06.2009
Die Häutungen einer chinesischen Diva / Helmut Ploebst
Eröffnung mit "Lovely Liquid Lounge"
 
Salzburg – Die Liquid Lounge der Wiener Gruppe Liquid Loft (Chris Haring, Thomas Jelinek) und des Jin Xing Dance Theatre aus Schanghai nennt sich neckisch "lovely" . Doch mit Lieblichkeit hat dieses betont politische Tanzprojekt rein gar nichts zu tun. Aktuell zum Auftakt des Salzburger Sommerzene-Festivals uraufgeführt, wird diese Arbeit im August auch bei Impulstanz in Wien zu sehen sein. Der Inhalt wird in einem Gespräch zu Beginn auf den Punkt gebracht: "Warum kann ein Mann seinen Job verlieren, wenn er eines Tages in Frauenkleidern zur Arbeit kommt?" Es geht um die Überschreitung von Geschlechtergrenzen – und das im interkulturellen Dialog.
Jin Xing ist nicht nur in China ein Star. In ihrer auch auf Deutsch erhältlichen Autobiografie Shanghai Tango. Mein Leben als Soldat und Tänzerin beschreibt sie ihren Werdegang zum Oberst an einer Militärakademie und zum besten Tänzer Chinas. Mit 28 zog sie ihre Geschlechtsumwandlung durch – die erste in China offiziell akzeptierte Operation dieser Art. Seit neun Jahren leitet Jin Xing ihre eigene Tanzkompanie. Ihr Auftritt in der Lovely Liquid Lounge ist der einer Diva mit der Schlagfertigkeit etwa von Lilo Wanders.
Eine Lounge im zeitgenössischen Tanz ist ein relativ neues, aus der Installation heraus entwickeltes Format, in dem die Besucher leger auf Sofas und Hockern Platz nehmen und sich an einer Bar Erfrischungen holen können. Wie beim Parcours werden dabei meist mehrere Arbeiten verschiedener Künstler in eine gemeinsame Dramaturgie gebracht. Die Lovely Liquid Lounge besteht aus einer Liveinstallation der experimentellen Modedesignerin Lisa D., die in Chris Haring einen guten Partner für ihre performativen Acts gefunden zu haben scheint. Weiters aus einem mit Identität spielenden Solo der Tänzerin Stephanie Cumming und dem wunderbaren autobiografischen Act Mode française von Jakob Lena Knebl.
Herzstück dieser Lounge aber ist die brillante choreografische Komposition Das China Projekt, eine Kollaboration von Haring und Jin Xing. Letztere führt wie eine Moderatorin durch Szenen, in denen sechs atemberaubend schöne Tänzerinnen und ein Mr. Wang süffisant über den Machismus in Chinas Gesellschaft, die Kodes des urbanen Lifestyle und die Banalität der Geschlechterrollen herziehen.
Die Arbeiten der an der Lounge beteiligten Künstler sind nicht nur aneinandergereiht. Vielmehr verschwimmen die Grenzen: So wird Autorschaft zu einer Angelegenheit gegenseitigen Austauschs. Die Form entspricht dem Inhalt. Der Künstlerin Jin Xing und ihren Liquid-Loft-Komplizen geht es um die Aufhebung aller unterschiedlichen Wertungen von Geschlechterdefinitionen. Angesprochen ist jenes Österreich, das sich krümmt und windet, wenn es um die Gleichberechtigung von Trans-, Bi- und Homosexualität oder ganz allgemein um Genderpolitik geht.
wiener zeitung online, 14.08.2009
Schein oder Sein / Brigitte Suchan
Der österreichische Choreograph Chris Haring und die chinesische Performerin Jin Xing haben mit ihrem Projekt eine Art Wohnzimmer-performance erschaffen. In der anheimelnden Atmosphäre einer Lounge wird zwischen Sofas und Lehnsesseln mit den Geräuschen des Barbetriebs im Hintergrund in verschiedenen Programmpunkten das Thema Transgression abgehandelt: Wer bestimmt was typisch weiblich oder männlich ist, über welche gesellschaftlichen Normen definiert sich unser Körperbewusstsein?
Der gelungenste Beitrag des Abends ist wohl "Ah. Poetry" von Stephanie Cumming, in dem sich die junge Künstlerin mit dem Virginia-Wolf-Roman "Orlando" auseinandersetzt. Tragendes Element des Abends ist jedoch das "China Projekt" der chinesischen Künstlerin Jin Xing. Die Choreografin und Tänzerin füllt schon allein aufgrund ihrer persönlichen Geschichte das Konzept des Abends aus: Vom Mitglied der chinesischen Armee und ausgezeichnetem Tänzer mutierte Jin Xing, die schillernde Kunstfigur der Shanghaier Szene, zur Frau, Choreographin und Salonlöwin. Wie sie mit autoritärem Selbstbewusstsein, stets ein Glas Rotwein in der Hand, über Gott, die Welt und sich selbst plaudernd durch die Zuschauerreihen wandert, stellt allein schon alle Rollenklischees in Frage.
Die von ihr kommentierte Performance der Tänzer, die Chris Haring gemeinsam mit den Tänzern des Jin Xing Dance Theatre erarbeitet hat, gerät dabei zur Randerscheinung. Mit "Lovely Liquid Lounge" werden Haring und Jin Xing durch die Lande touren, auch in China wird die Performance gezeigt werden. Ein Abend mit interessanten Einblicken.
der standard, 04.08.2009
Ein China-Projekt à la Mode Kneblaise / Helmut Ploebst
Liquid Loft aus Wien und das Jin Xing Dance Theatre aus Schanghai gestalten zusammen eine queere "Lovely Liquid Lounge" mit Musik und Performances
Drei kraftvolle Protagonistinnen machen eine Lovely Liquid Lounge zum prickelnden Erlebnis: die Chinesin Jin Xing, die Kanadierin Stephanie Cumming und die Österreicherin Jakob Lena Knebl. Das Publikum sitzt auf Sofas oder Hockern, und es herrscht eine entspannte Atmosphäre. Die Modekünstlerin Lisa D zeigt unter dem Titel Neufundland, wie die Idee des Bekleidens zur Skulpturierung des Körpers führen kann. Ein Gespräch über Transsexualität – unter anderem mit dem Maler und Filmemacher Hans Scheirl – wird inszeniert.
Denn diese Lounge ist ganz auf Queerness eingestellt. Jin Xing, der Star des zeitgenössischen chinesischen Tanzes, war einmal ein Mann, diente bei der Armee, bevor er beschloss, eine Sie zu werden. Wie das vor sich ging und wie schwierig es – gerade in China – war, hat die Künstlerin in ihrer Autobiografie Shanghai Tango beschrieben. In der Lounge spricht die Diva und nunmehrige Leiterin des Jin Xing Dance Theatre auch darüber, wenn sie unter dem Titel Meeting Jin Xing moderierend, tanzend und erzählend auftritt.
Stephanie Cumming zeigt ihr Solo "ah. poetry", eine ironische Reflexion über die soziale Konstruiertheit von Geschlechterrollen mit Bezug auf Virginia Woolfs Roman Orlando. Die Tänzerin macht aus dem Genderthema eine Satire, die unter die Haut geht. Jakob Lena Knebl, Performancekünstlerin mit Mode-Label, ist in ihrer Körperrepräsentation das genaue Gegenteil von Cumming. Eine kräftige Erscheinung, der das Verschwimmen der Geschlechtergrenzen sofort anzusehen ist und die zu einem eher deftigen Humor neigen könnte. In dem Solo Mode française performt sie ihre Biografie.
Jin Xing zeigt in der zentralen, gemeinsam mit Liquid Loft entwickelten Performance "Das China Projekt" mit einer Gruppe von Tänzerinnen und einem Tänzer die Geschlechterverhältnisse in China auf: die Frau als Fetisch, der Mann als Konsument des Weiblichen. Eine sarkastische Tanzperformance über Klischees und ungelöste Konflikte im neuen Kapitalismus des Reichs der Mitte.
Musikalisch getragen wird diese Lounge von dem brillanten Liquid-Loft-Mitbegründer Andreas Berger, der der Lounge einen unvergesslichen Klangraum beschert.
reviews