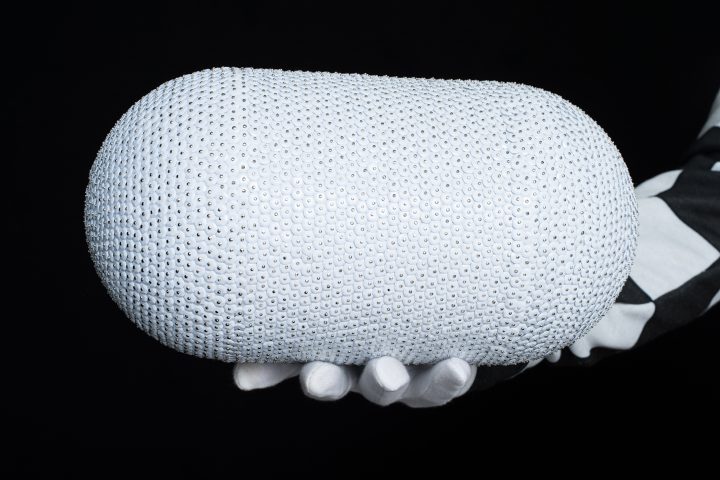 wintershorts & living room
LIVING ROOM product XIII
fr. 29. & sa. 30.11.
within the framework of wintershorts
in collaboration with Tanz Company Gervasi & Huggy Bears Art Place
LIQUID LOFT & Hanakam & Schuller
Live-Concert on Friday: kristian musser | stephanie cumming
Beginn: 19:30
Liquid Loft Studios, Laxenburgerstrasse 28-30, 1100 Wien
Free Entrance
This year's Living Room is an experiment by the visual artists Hanakam & Schuller and the dancers of Liquid Loft. The artefacts brought along by Hanakam & Schuller, are shapeshifters, changing their outer form and then reappearing in a variety of contexts. As artists and explorers, Markus Hanakam and Roswitha Schuller redesign the rules of the fine arts for their own purposes and create unconventional arrangements and new world designs in videos and objects.
fotos: Elsa Okazaki, Chris Haring
The works by Hanakam & Schuller have been shown in Berlin's Haus der Kulturen der Welt, the Eyebeam art and technology center in New York, Paris' Palais de Tokyo, Moscow's Garage Museum of Contemporary Culture, Vienna's MAK, the MAK Center for Art and Architecture in Los Angeles, and Tokyo's National Art Center. Recent solo shows 2019 include Kunstraum Lakeside, Klagenfurt, EIKON Showroom MQ Vienna and Muzej—Museo Lapiadarium Novigrad (HR) work. The Heralds (2017) is selected as finalist in BIDEODROMO International Experimental Film and Video Festival 2019 in Bilbao.
In the Living Room Products, Liquid Loft not only leaves the usual theatre setting and the spaces society generally assigns to artistic practice, but is deliberately searching for the connection with other contemporary art forms. The Living Room Products are experiments for new works and were initiated to foster the public discourse about choreography. Artist of different genres meet with the audience in a private living room atmosphere in the former Gudrunkino, Liquid Loft's rehearsal studio.
Program
Liquid Loft Studio & Raum 33 // Fr. & Sa. Beginn: 19:30
Performances & Installations by Liquid Loft, Hanakam & Schuller.
Concert: stephanie cumming | kristian musser (fr., 29.11.)
Performances by Tanz Company Gervasi, Alberto Cissello & Martina de Dominicis.
Concert: Choir IM ERNST (fr., 29.11.), Claudio Covato & Alessandro Vicard;
DJane Elsa Okazaki (sa., 30.11.)
see also
vorAnker (Brotfabrik Wien) // Fr. & Sa. 16:00-18:00 
Installation by Alberto Cissello & Martina de Dominicis
Huggy Bears Art Place // Fr. 17:00-19:00 
Showings by Huggy Bears: Hyeji Nam, mirabella paidamwoyo dziruni & msteazah / Fabian Faltin / Daphna Horenczyk
Locations
vorAnker Temporary Space for Artists (Brotfabrik Wien): Absberggasse 27/10.6, 1100 Wien
Huggy Bears Art Place: Am Kempelenpark, Kempelengasse 1, 1100 Wien
Raum 33 & Liquid Loft Studios: Laxenburgerstrasse 28-30, 1100 Wien