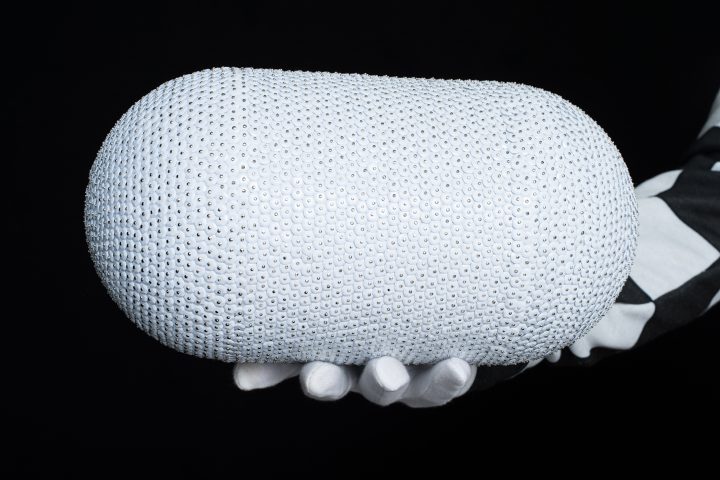 wintershorts & living room
LIVING ROOM product XIII
fr. 29. & sa. 30.11.
im Rahmen der wintershorts
in Kollaboration mit Tanz Company Gervasi & Huggy Bears Art Place
LIQUID LOFT & Hanakam & Schuller
Live-Concert am Freitag: kristian musser | stephanie cumming
Beginn: 19:30
Liquid Loft Studios, Laxenburgerstrasse 28-30, 1100 Wien
Freier Entritt
Der Living Room ist dieses Mal ein Live-Experiment von Hanakam & Schuller und den TänzerInnen von Liquid Loft. Die Artefakte, die das Künstlerduos mitbringt, sind häufig Gestaltwandler, verändern ihre äußere Form und tauchen in unterschiedlichen Kontexten wieder auf. Als Kunstschaffende und Forschende gestalten Markus Hanakam und Roswitha Schuller die Regelwerke der bildenden Kunst um und bauen in Videos und Objekten an eigenwilligen Ordnungen und neuen Weltentwürfen.
fotos: Elsa Okazaki, Chris Haring
Die Werke von Hankam & Schuller wurden unter anderem im Haus der Kulturen der Welt in Berlin, im Eyebeam Center for Art + Technology in New York, im Palais de Tokyo in Paris, im Garage Museum of Contemporary Culture in Moskau, im Wiener MAK, im MAK Center for Art and Architecture in Los Angeles sowie im National Art Center in Tokio gezeigt. Aktuelle Soloshows 2019 umfassen Kunstraum Lakeside, Klagenfurt, EIKON Schauraum MQ Wien und Muzej—Museo Lapiadarium Novigrad (HR). The Heralds (2017) ist Finalist im International Experimental Film and Video Festival BIDEODROMO 2019 in Bilbao.
In den Living Room Products verlässt Liquid Loft das Theatersetting und damit die gesellschaftlich zugewiesenen Reservate für die künstlerische Praxis und sucht bewusst den Kontext zu anderen zeitgenössischen Kunstformen. Die Living Room Products sind auch Experimente für neue Arbeiten und wollen eine öffentliche Auseinandersetzung mit Choreografie fördern. KünstlerInnen diverser Sparten treffen auf Publikum in privater Wohnzimmeratmosphäre im ehemaligen Gudrunkino, dem Probenlokal von Liquid Loft.
Programm
Liquid Loft Studio & Raum 33 // Fr. & Sa. Beginn: 19:30 
Performances & Installations by Liquid Loft, Hanakam & Schuller.
Concert: stephanie cumming | kristian musser (fr., 29.11.)
Performances by Tanz Company Gervasi, Alberto Cissello & Martina de Dominicis.
Concert: Choir IM ERNST (fr., 29.11.), Claudio Covato & Alessandro Vicard;
DJane Elsa Okazaki (sa., 30.11.)
see also
vorAnker (Brotfabrik Wien) // Fr. & Sa. 16:00-18:00 
Installation by Alberto Cissello & Martina de Dominicis
Huggy Bears Art Place // Fr. 17:00-19:00 
Showings by Huggy Bears: Hyeji Nam, mirabella paidamwoyo dziruni & msteazah / Fabian Faltin / Daphna Horenczyk
Locations
vorAnker Temporary Space for Artists (Brotfabrik Wien): Absberggasse 27/10.6, 1100 Wien
Huggy Bears Art Place: Am Kempelenpark, Kempelengasse 1, 1100 Wien
Raum 33 & Liquid Loft Studios: Laxenburgerstrasse 28-30, 1100 Wien
30.11.2019
ehem. Gudrunkino
29.11.2019
ehem. Gudrunkino
dates